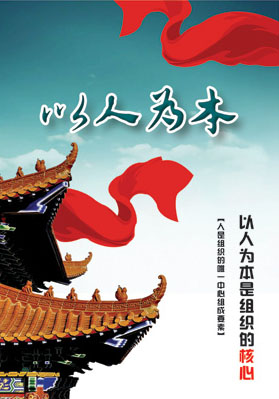 The essence of the competition between enterprises is the competition of talents
  Excellent talents are the lifeblood of an enterprise in their development. Wetouch Technology has been sticking to the people-oriented business philosophy since the inception. In the fierce competition in the information industry, we adhere to the essence of the knowledge economy, and implement the talent strategy, having established a dedicated, unified, cooperative high-quality workforce with a sense of innovation and crisis, to provide customers with thoughtful, first-class products and establish a good brand image in the industry.
  Strategic idea: grasp the essence of the knowledge economy, emphasize the intellectual capital of talent resources
1. Establish a united, stable, high-quality team of cadres to ensure the scientific, harmonious and efficient implementation of the company's management philosophy, and the ideas of the corporate culture.
2. Build a high-rank high-level team of technical specialists, strengthen research and development efforts to ensure that our products maintain a leading edge in technology.
3. Establish an effective team of marketing personnel, to increase the market share of our products.
4. Establish an efficient team of management personnel to ensure the efficient implementation of business strategy and creative improvement.
  Strategy Implementation Program
  1. Pay attention to the internal training of personnel the Group, which is the necessary means to improve employees' job skills, their identification with the company's corporate culture, and create high quality employees that meet the requirements of the company. Through internal training, we can discover and cultivate talents within the company, optimize the use of personnel, combine the company's success with employees' growth, to truly realize "interaction" between the enterprise and employees.
2. We should actively introduce high-level talents. Successful use of intellectual capital is the key for the company to win victory. Increasing investments in the intellectual capital of highly skilled specialized personnel is also an essential input for the company to maintain the company's innovation in management, technology, marketing, and other important aspects.
3. Establish the appropriate platform of human resources utilization
Adhere to the people-oriented management philosophy within the group, establish the talent management system, incentive mechanism and distribution system that value excellent talents, create a working environment suitable for talented people to give play to their abilities and a stage where they can demonstrate their talent, create conditions to find, nurture, attract and retain qualified personnel, so that people with true abilities can become the main force in the company's development.